MORE THAN JUST BUSINESS
Great Students
Awesome Reviews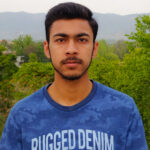 My 2 years with Phasors were very productive, I experienced many ups and downs in the early days but with time, I progressed. All teachers are friendly towards the students and there is an overall positive atmosphere in the institute.
Aman Verma
JEE Main (NIT) 2019
I have been lucky to be a part of this prestigious institution. Phasors not only provided me with the best study material but also helped me to focus on my goals and ambitions and also helped me grow as a person. Major credit for my success goes to the Phasors family. It's been a pleasure to be able to experience something extraordinary.
Varidhi Sharma
NEET 2018 (MBBS)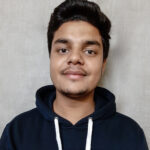 The period of standards 11th-12th is one of the most crucial times in any student's career. Phasors family guided me excellently in this stage and helped me to develop a scientific temper with the emphasis on experiences gained at the academy are bound to help me thoroughly in the future. What I found most rewarding was authentic learning experience.
Priyanshu Kaushal
JEE Main (NIT) 2019
These 2 years with Phasors family were very beautiful and efficient for me. I appreciate Academy teacher's way of teaching and high spirits in institute. Teacher's motivation, guidance and efforts helped me in believing myself and accomplishing my goal.
Shreya Sharma
NEET 2019 (MBBS)
I feel extremely fortunate to have been a part of Phasor's during the most crucial period of my school days.
The institute helped me to not only ace my entrance examinations, but also develop a scientific and technical intuition which will help me throughout my academic and professional life.
Ratul Thakur
JEE Advanced 2019